We have over 36 delicious and diverse flavours – both sweet and sour.
The candy / licorice we sell is 60cm long. We have 36 diverse and delicious flavours to choose from
Our candy is sherbet filled and available in multiple sizes including half and full-size straps.
Looking for red and black licorice? We stock some of the finest in New Zealand.
Feel free to browse our shop or contact us if you would like us to attend your next event.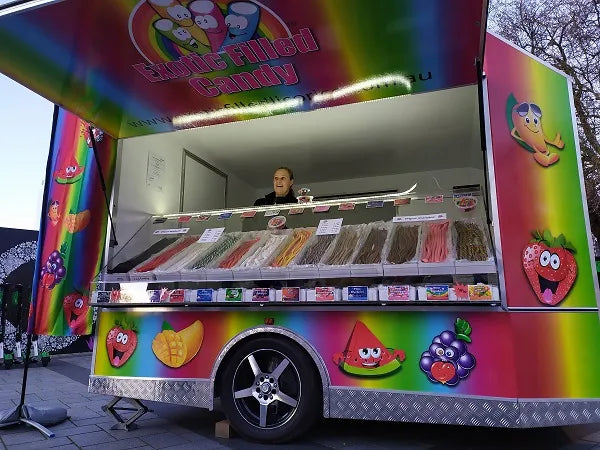 Book us for your next event
The stall we setup, as you can see from the photos is vibrant and always looks great at malls, events and markets.
We have both a 3x3m gazebo and a trailer that will fit into a 3x3m site.
Finally and most importantly, our customer service is second to none. We go out of our way to make sure each and every customer is looked after and their needs met.
Contact Us